31 Oct

HU Nursing Students Give Flu Shots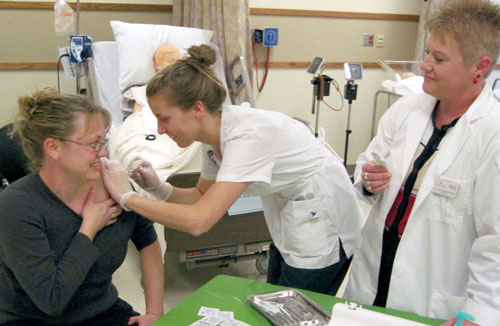 Junior nursing student Megan Durham gives HU employee Grace McBrayer her flu shot while Professor Diana Shenefield looks on.
Huntington University's Department of Nursing, in collaboration with the Huntington County Department of Health, offered flu shots on October 22. After learning fundamental skills this semester, the first class of nursing students from participated in giving seasonal flu vaccines at the flu shot clinic. The clinic took place in the university's Science Hall.