19 May

Honorary Degrees to Three Worthy People

Congratulations to three wonderful servants of the church who received honorary degrees from Huntington University on Saturday.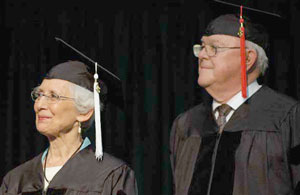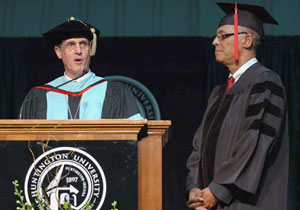 Russ and Nellie Birdsall (right) have served the Lord as a team in a variety of capacities–as missionaries in Sierra Leone, in administrative positions at Huntington University, in the pastorate, as conference superintendent, and most recently, during 11 stints as short-term missionaries in Jamaica and Macau.
Owen Gordon (right, being recognized by HU president G. Blair Dowden) is a long-time leader in Jamaica Conference. He is currently president of Jamaica Bible College in Mandeville, and also pastors a church.
Nine people from Jamaica, including Superintendent Winston Smith, were on hand to see Rev. Gordon receive his honorary degree.