05 Oct

Anchor UB Commissions Missionary to Vietnam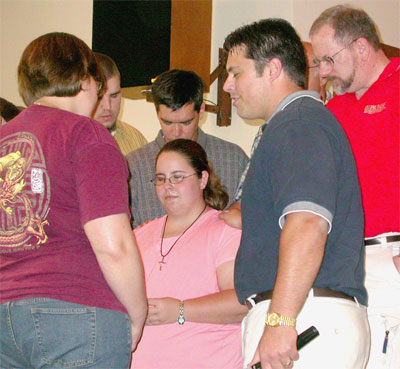 On June 26, Anchor Community Church commissioned Tabatha Lamb as a missionary to serve in Vietnam with the English Language Institute/China. She arrived there in August, and is now involved in teaching English as a second language. Tabatha is a 2005 graduate of Taylor University-Fort Wayne.
Anchor has a strong relationship with Taylor University's Fort Wayne campus. A number of students attend Anchor, and some have served in the tutoring, mentoring, and concert ministries, as well as in VBS and other church ministries.
Amanda Heinsch, a current student, received support from Anchor to spend two months this summer in Turkey with the Caleb Project. On September 25, she gave a presentation about her work in Turkey.
Another former Taylor student who attended Anchor has been serving since around 1999 in Azerbaijian. She is involved in Christian literature work. She has received annual support from Anchor's missions fund.
On September 18, Anchor started a second Sunday morning worship service. The two services now meet at 9 a.m. and 10:30 a.m., with Sunday school during the second hour.