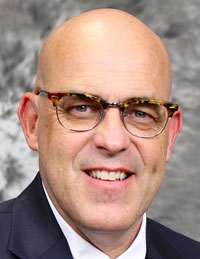 "It's Not Supposed to Be Like This!"
by Bishop Todd Fetters
It's Christmas Eve in an unprecedented year where nothing seems certain or predictable, except uncertainty and unpredictability.
But, that's where I think 6-4 BC and Advent 2020 intersect rather extraordinarily. Something unprecedented happened then that is still impacting the world to this very day. Remember? Luke 2:6-7 will remind you.
"While [Mary and Joseph] were there, the time came for the baby to be born, and she gave birth to her firstborn, a son. She wrapped him in cloths and placed him in a manger, because there was no guest room available for them."
I imagine Joseph struggled with the uncertain and unpredictable events that met him in Bethlehem. Perhaps he prayed, "Heavenly Father, seriously?! It's not supposed to be this way. No comfortable place for my pregnant wife? No soft, sanitary place for the birth of your infant Son? A stable for shelter. A straw-filled trough for a bed. Noisy, filthy animals for nursery companions. This cannot be what you were thinking as fitting for the birth of a King."
Yep. It was supposed to be that way. The result? The Savior of the world was born.
Undoubtedly, your Christmas Eve looks, sounds, and feels different this year. Perhaps you're struggling with how uncertainty and unpredictability have messed with your Christmas — "It's not supposed to be this way." But, what if it is? What if God, through the Spirit of Jesus, is about to do something unprecedented in your life that will bring glory to Him now and familiarity to you in years to come?
Don't waste this moment. Please! Seek the Lord afresh this Christmas and find Him anew! After all, our stability is in the stable — Jesus Christ is the same yesterday, today, and forever.
Merry Christmas and the Happiest of New Years.