19 Apr

Progress on the Solar and Water Projects at Mattru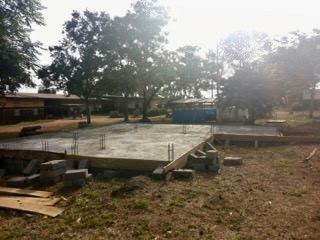 Progress is being made at Mattru Hospital in Sierra Leone. Global Ministries staff member Matt Asher (right) is working with others to prepare the site for the 100kVA solar array and water purification/packaging project. Solar panels, batteries, packaging equipment, and supplies are on their way and will be installed in the coming months. The project will eventually provide electricity to the hospital and sell excess electricity to a limited number of consumers in the community.
The SOLA WATA business on the hospital campus will sell packaged drinking water in the surrounding towns and villages. These installations, and the resultant income, will greatly enhance the hospital's ability to be substantially more self-sustaining while advancing its medical work and ministry to the surrounding 200,000 residents of Bonthe District.