23 Sep

United Brethren Kids Raise $7895 for Guatemala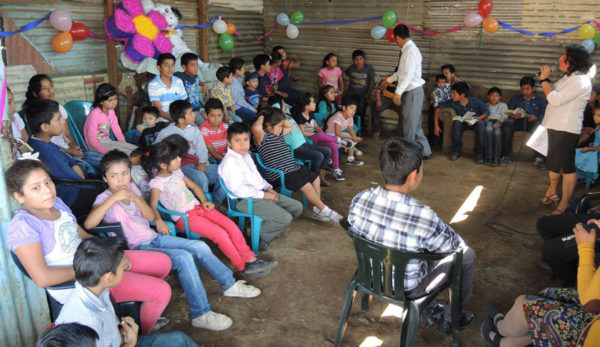 Each summer, Global Ministries provides a mission project for local churches to promote during their summer children's ministries. Materials are prepared in advance so the children learn about the ministry they are supporting. The project usually relates to something of interest to kids. In the past they have contributed to the needs of Syrian and Iraqi children living in refugee camps in Southern Turkey and have supported our Mexican United Brethren children's outreach ministry. This year the focus was on children's ministry in Guatemala.
Once again, we are amazed at the enthusiasm and sacrifice of our children who raised $7895 to purchase teaching materials and improve the spaces where children gather for Sunday school and outreach activities in Guatemala. On behalf of our Guatemalan United Brethren, we thank all our children for their prayers and support of this ministry.