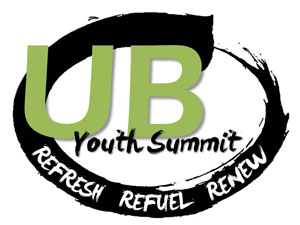 Registration is now open for the 2014 UB Youth Summit.
This is an annual event of encouragement and training for persons in youth ministry. It is available to all paid youth ministry staff or the lead youth ministry volunteer in the church.
Date: April 28 – May 1, 2014
Location: Best Western Aku Tiki Inn in Daytona Beach, Fla.
About 25 youth workers attend each Summit. It's a great time of networking with other youth leaders and being encouraged by others who are in the trenches of youth ministry. They enjoy the beach, the golf course, and incredibly beautiful weather, along with the chance to slow down and step away from the constant demands of youth ministry.
Registration
The registration fee includes meeting costs, lodging, breakfasts, and two dinners (one hosted by Huntington University, one by Bishop Phil Whipple). You are responsible for transportation to and from Daytona, a few meals, and hotel incidentals.
Two persons in a room: $195 per person (whether it's a spouse or another youth worker)
One person in a room: $280 per person
You can register online. Registration closes April 1. After that date, the cost rises $50 and is on an availability-only basis. This is due to contracted arrangements with hotel.