21 Feb

Nicaragua: Work Continues on Training/Dormitory Building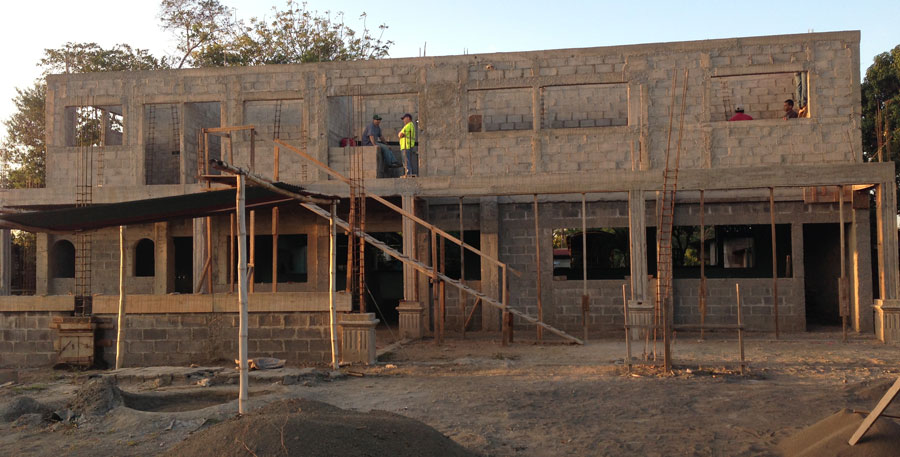 Jeff Dice, Global Ministries staff in Nicaragua
A team of 9 men traveled to Masaya, Nicaragua, to work on the conference center that is under construction. We finished much of the roof structure and the crew finished the inside walls. Next up will be smoothing the walls and installing doors and windows. There is still much to do to complete the project and get it ready for use.
Each of our churches there plan to raise the funds needed to buy one or more beds for the facility. Some churches will be able to supply more. It is exciting to see this great ministry and fundraising tool take shape.
Seven of us, along with Pastor Juan Pavon and Pastor Jesus Vega, then traveled to a small village on the San Juan River called El Castillo to do some fishing. It was a beautiful two-hour ride down the river to reach this incredible fishing spot. Unfortunately for us, it rained the whole day we fished. We did catch a couple of nice fish, just not the monster tarpon we had hoped for.
If your church would like to become partners with Nicaragua for a trip or more, we'd love to help make that happen.