28 Dec

Using Online Games to Teach Kids about Missions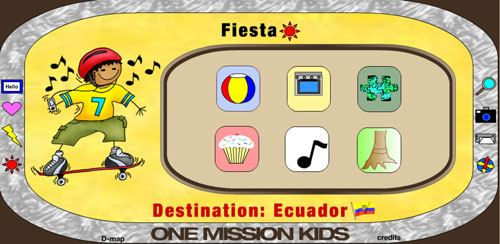 Jessica Hollopeter (right), Global Ministries staff working with One Mission Society
Whether you are a parent, Sunday school teacher or Vacation Bible School leader, you've probably tried at some point to get your kids interested in missions. But let's face it: kid-friendly resources can be hard to find. Now, however, One Mission Society (with its World Headquarters in Greenwood, Ind.) has a fantastic website devoted entirely to getting kids involved in missions!
The Global Access Mission Explorer (GAME) website takes kids on an interactive scavenger hunt through five countries (with more added every quarter), teaching them local customs and introducing them to missionaries and nationals working to share the Gospel in their country. Along the way, kids also learn how to pray for missionaries and help them in fun and creative ways.
Kids aren't the only ones who will love the website, though. There are also great resources for parents and teachers! The Missions to the Max series takes kids around the world, presenting missionary stories, games, cultural facts, and recipes from more than 20 countries. Homeschool families have also found the website to be a great resource for teaching kids about mission projects they can do at home.
The goal behind the website is simple – get kids of all ages involved in missions, whether through learning, going, giving, or praying. New materials are added weekly, with content especially designed to get kids excited about serving God. It is truly your one-stop resource for all of your mission needs!