10 Mar

7 Beautiful Family Children Need Sponsors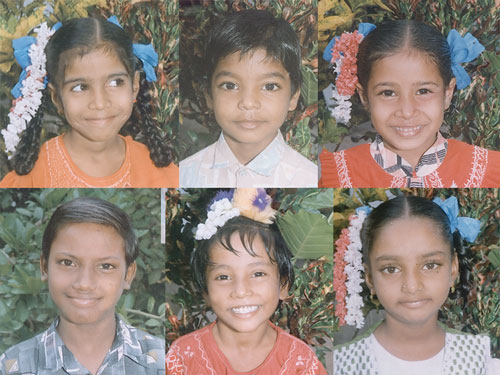 About 135 children in India are being sponsored through the Beautiful Family ministry. These are children whose parents (or they themselves) have leprosy or whose parents are HIV positive (or have died from AIDS). The sponsors include United Brethren individuals, churches, WMF groups, and Sunday school classes.
Global Ministries has information about seven more children who need sponsors.
$20 per month supplies one child with all school supplies, books, clothing, food, and medical needs. They stay in a "hostel" which is like a dorm, and only go home periodically for holidays. They are taught Bible stories, songs and Bible verses, so they are receiving a Christian religious background as well as their regular education through this support.
Contact Darlene in the Global Ministries Office for more information and a pledge sheet.
Toll-free: 888-622-3019, ext. 312
Email: darlene@ub.org