05 Jan

Mexican Churches with a Vision to Grow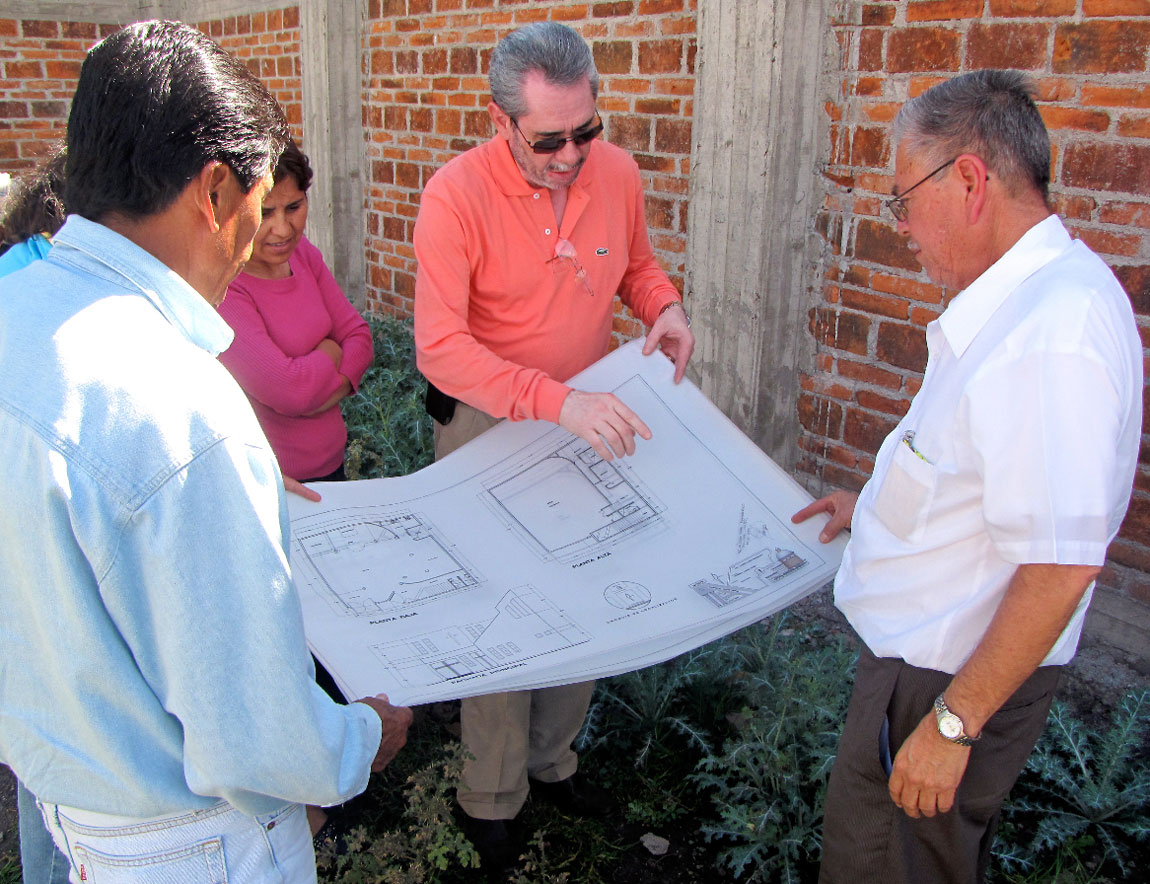 Denis Casco, center, looks over blueprints for the Zacapu church in Mexico.
In all the years I've visited mission fields and seen new churches being built, I had never seen a set of engineered blueprints for a church building–that is, until I visited Mexico in early December 2009.
Rev. Denis Casco, Bishop of the Mexico National Conference, and I visited with the Zacapu Church in the state of Michocan. There we were shown the site where the congregation is building a church that will seat 300.
The congregation currently meets in warehouse area in the local municipal market, but they purchased a piece of property for $17,000 and have been paying as they go to construct the building.
Many of our 44 churches in Mexico have set their sights high and have been using their own funds to build churches that are proportional to the vision God has given them.