21 Dec

Tribal Churches Continue to Grow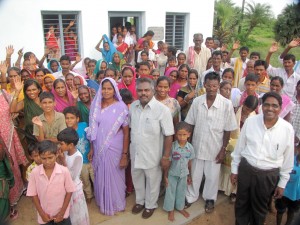 At one of our church plants.
While visiting in India recently, I had the opportunity to visit a number of churches in a tribal region. Each group we visited had been waiting patiently for our arrival.
As we approached the first tiny building, I wondered just how many people might be inside. My first clue came when I encountered a huge pile of sandals outside the door.
Seems East Indians are not nearly as concerned about personal space as we are in the West. The building was full to overflowing with people sitting on rice bags on the floor. There are currently thirteen such churches, and we have opportunity to plant more in the near future.