20 Nov

Seeking Acceptance and Losing Relevance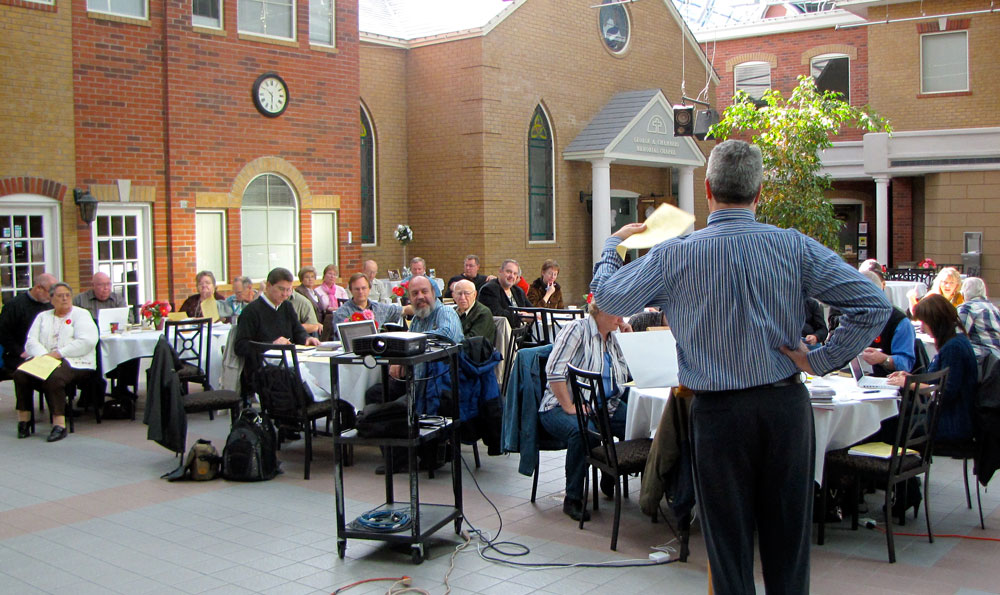 At the Canadian National Conference, Bishop Brian Magnus asserted, "Jesus was not accepted, but his mission and message were totally relevant."
Commenting on the desire for churches to be relevant in our society today, Bishop Magnus went on to say that some churches have sought acceptance and have lost their relevance. Still others have put all their energies into "doing church"–making relevance itself irrelevant.
Based on Phil Wagler's book, "Kingdom Culture," Rev. Magnus suggested we could overcome irrelevance in these ways:
By celebrating the extraordinary nature of the the body of Christ–including our diversity both within and outside the church and partnering with our communities.
By recovering our prophetic voice and presence and culture–getting out of our churches and into the lives of our friends and neighbors.
By making obedience to the clear commands of God our priority. Matthew 5:13: "If salt loses its saltiness…it is no longer good for anything." Non-christians don't want us to be just like them. They expect something better.