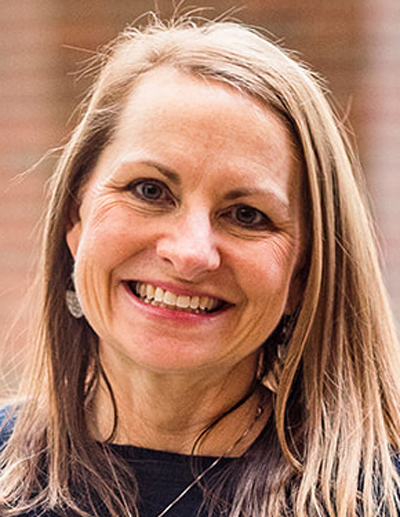 Courtney Waterman joined the UB Global team as an associate director on November 1, 2022. She and her husband are members of Emmanuel Community Church in Fort Wayne, Ind.
Courtney grew up mostly around Buffalo, New York. She attended her first Bills game at age five and rejoices at the team's current success.
Courtney attended DePauw University in Greencastle, Ind., where she earned an Economics degree. There, she met her husband, John, a fellow Economics student. After seven years in Chicago, they moved to John's hometown of Fort Wayne, where he took a position in his father's company.
After doing tech consulting for a number of years, Courtney went to cooking school and then ran her own catering business for a few years. Then she returned to consulting, and during the past 12 years worked for Salesforce.com.
John and Courtney began attending Emmanuel Community Church about 13 years ago. There, she became deeply interested in missions, going on short-term trips, joining the missions team, and serving in volunteer and board leadership at various nonprofits.
For about five years, Courtney had been praying, "God, I love my job and enjoy the people, but you know my interests and skills. If you have something else for me, make it happen." So when Frank Yang contacted her about joining the UB Global team, she was ready. The position matched her skills with her passion for missions.
Frank said, "I'm excited about Courtney joining the UB Global team. Her decades of non-profit leadership, involvement in many short-term mission trips, leadership on the church missions board, and her management and leadership experience as a director of Salesforce will be a great asset to our team."