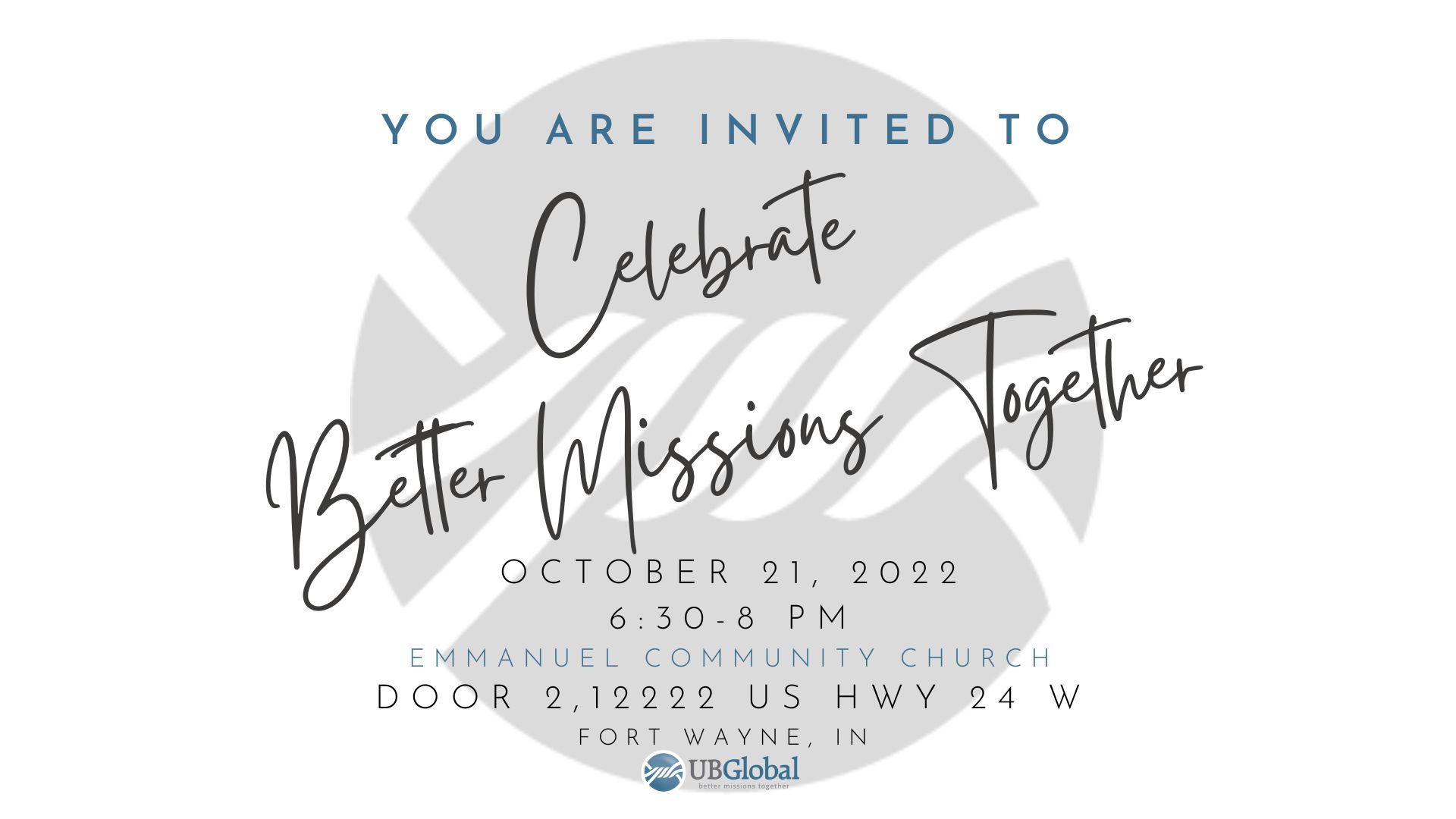 UB Global is holding a special missions event on Friday evening, October 21. It's designed for the whole family, and it's free!
When: 6:30 – 8:00 pm Friday, October 21
Where: Emmanuel UB church, (12222 US Highway 24 W, Fort Wayne, Ind. 46814
Cost: Free!
Some highlights:
Designed for the whole family.
Sample international appetizers from places like Ethiopia, Pakistan, Myanmar, and other countries.
Missions stations for engaging with international cultures, including a challenge food table for extra spicy, weird-tasting foods.
A great chance to meet & connect with others interested in missions from our wider region
The evening will conclude with a series of short but high-impact stories of what God is doing around the world.
Interact with the UB Global staff and other UB leaders.
Learn more on the UB Global website. You'll also find promotional resources you can download.