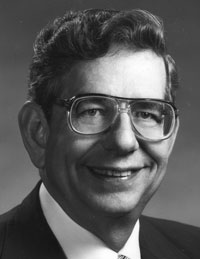 Bishop Emeritus Wilber Sites has been hospitalized with double pneumonia. About 11:00 Wednesday morning, he checked into the Chambersburg Hospital (Chambersburg, Pa.).
Wilber Sites served as bishop 1977-1989. He is the father of Denny Sites, senior pastor of Jerusalem Chapel UB in Churchville, Va.
Please keep Bishop Sites and his wife, Mossie, in your prayers.