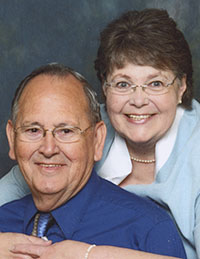 Harold and MaryAnn Hancock returned to Jamaica on Tuesday, October 7 after being in the States for nearly a year. They have invested themselves for two years in working with students at Regent College of the Caribbean.
The Hancocks returned to the US in November 2013 and planned to return to Jamaica in early 2014. However, a routine physical by MaryAnn in January led to a diagnosis of parotid glandular cancer, located behind the left ear. MaryAnn Hancock underwent a 12-hour surgery on March 11, during which all of the cancer was removed. She then underwent six weeks of radiation treatments.
This will undoubtedly be an emotional return for the Hancocks. They will be in Jamaica until November 23. Pray for them as they re-engage with the students, and that there will be much fruit as they continue to mentor the students and staff at RCC.