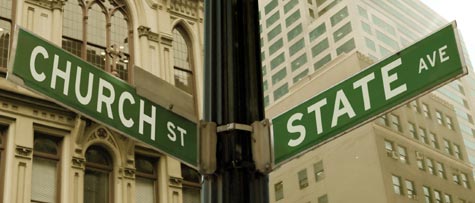 The Challenge to Clergy Housing Allowance
A recent ruling by a US District Court has raised questions about the status of housing allowance for ministers. Some of our pastors have called the national office, wondering, "How does this affect me? Do I need to do anything different?"
The short answer is: continue what you've been doing. Nothing will take affect until all appeals have been exhausted. That could take a couple years. An appeal would start with the Seventh Circuit Court of Appeals in Chicago, and could later advance to the US Supreme Court.
Understanding Housing Allowance
There are two types of housing allowance:
For ministers who live in parsonages.
For ministers who secure their own housing.
The court case in question does not apply to ministers living in parsonages.
Ministers of all religious groups are allowed housing allowance to pay expenses related to their home–rent, mortgage, utilities, insurance, repairs, furnishings, property taxes, etc. The church must state in advance (preferably in board minutes) the amount of salary designated as housing allowance. That amount, then, is not taxable.
For instance, if a pastor makes $40,000 and $15,000 is designated as housing allowance, the minister will be taxed on just $25,000 of income. This effectively gives clergy a substantial savings, which many count on when budgeting for a home.
Typically, ministers determine how much of their salary to designate as housing allowance. They submit that amount to the church governing body, which makes the official designation. This should be done prior to the start of the year in which the housing allowance will be taken. (Housing allowance can't be taken retroactively.)
Ministers who live in church-owned parsonages come under somewhat different rules. They can shield only housing expenses they personally pay–utilities, furnishings, etc. They are not required to report as income the fair rental value of the home. However, a non-clergy staff occupying the parsonage must report the fair rental value as income.
Only persons who are ministers according to IRS rules qualify for housing allowance. This doesn't include custodians, secretaries, and other non-ministerial (as viewed by the IRS) staff. Just because you call someone a minister doesn't mean the IRS calls them a minister.
In the United Brethren church, qualifying ministers would be those holding at least a national conference-level license (national conference, specialized ministry, provisional, ordination).
The Court Case in Question
Pretty much everyone uses part of their income to pay housing expenses.
On November 22, 2013, US District Court Judge Barbara Crabb of Wisconsin ruled that the housing exemption violates the Constitution's "establishment of religion" clause. She said it "provides a benefit to religious persons and no one else, even though doing so is not necessary to alleviate a special burden on religious exercise."
In other words: why should the average citizen be taxed on income which they spend on housing, but not ministers? She felt that housing allowance provides an unconstitutional preference for religion, and that housing allowance is not a necessary part of freedom of religion.
The case involved a suit brought by the Freedom from Religion Foundation, an atheist group. The FFRF initially challenged housing exemptions involving both parsonages and housing allowance, but later let the parsonage exemption remain and focused only on housing allowance.
In order to have "standing" before the court–to show that they were being harmed by the housing allowance–the FFRF began designating housing allowance for its leader, Annie Gaylor. It ended up in the courts, with the FFRF contending that housing allowances should be allowed for all non-profit groups, not just religious ones.
Interestingly, the Justice Department argued that Gaylor, as an atheist leader, qualifies for the exemption. The government cited Buddhism and Taoism as other groups that don't include belief in God, yet are considered religions. Gaylor declined the offer, not wanting to be viewed as clergy (and more to the point, wanting to win a major test case).
In making her decision, Judge Crabb postponed any implementation until the appeals process runs its course.
A previous major court challenge came in 2002, when the IRS hit Rick Warren, pastor of the Saddleback megachurch in California, with back taxes on his $70,000 housing allowance. Warren won.
Some History
Clergy housing exemptions have a long history.
In Europe, religious property was tax-exempt going back to Roman days. This practice migrated to the Americas. For centuries, most pastors lived in parsonages which, being church property, were tax-exempt. The parsonage was basically non-cash payment. The 1921 Revenue Act further protected ministers from being taxed on the rental value of the parsonage.
What about churches that didn't own a parsonage, but instead gave pastors a housing allowance to make their own housing arrangements?
Those churches were at a disadvantage. The tax code favored institutional churches like the Catholic Church, whose properties were owned centrally. It also favored rich, established churches. Small, independent, and new churches were at a disadvantage. So in 1954, Congress included housing allowances under the tax-exempt umbrella.
Applying Housing Allowance in Your Church
What is covered: mortgage payments (principal and interest), rent, property taxes, property insurance, utilities (gas, electricity, water, sewage, garbage pickup, telephone), appliances, furniture, snow removal, yard maintenance and improvements, remodeling, repairs, pest control, association dues.
What is not covered: cleaning services, food, domestic help, a second home.
A few things to remember about housing allowances:
Housing allowance can apply to only one house.
Housing allowance must be designated in advance, before the start of the year.
The church's governing board should designate the housing allowance, and record it in the official minutes.
The amount must align with the home's fair market rental value or with the minister's actual housing expenses. If a pastor designates $12,000 as housing allowance but spends only $10,000 on housing-related expenses, the extra $2,000 much be reported to the IRS as income.
Home equity loans can be exempt only if used to pay housing expenses.
December 10, 2013

Written by Steve Dennie, Communications Director