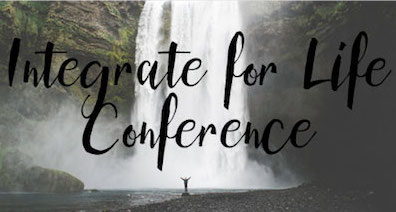 The 2nd Annual Integrate for Life Conference will be held Saturday, March 24, 2018. This conference is designed to help individuals and families in our churches and communities live a more healthy, balanced life spiritually, mentally, emotionally, and physically.
Location: Emmanuel Community Church, 12222 US 24 West, Fort Wayne, Ind.
Time: on Saturday, March 24, 2018. Registration begins at 7:30 am.
Early Registration: $25 by February 24
Registration after February 24: $35
The conference, provided by area counselors and health professionals, will teach practical ways to find healing and hope when facing the stresses of life and hurts in relationships.
Keynote Speakers: Dr. Peter Jakacki & Dr. Gregory Sowles
Workshop topics include Suicide, Marriage, Homosexuality, Boundaries, Nutrition,
Social Media, Stress, Dementia, Epigenetics, Parenting, Chronic Pain,
Forgiveness, Anger, Burnout, & Emotional Freedom.
Go here for details and registration.
If you would like to partner with us as a vendor or underwriter click this link. For vendor or underwriter questions, contact Andrew Ott or Bonnie Kiser.
If you have questions or need more information, call Emmanuel Community Church, 260-672-3377.